The Radical Resilience Training Program (RRTP) is an in-depth, experiential online course that offers Service Providers, Educators, Staff and Student leaders with tools and frameworks to foster resilience on College Campuses. It is founded on the principle that resilience is innate – we don't need more of it. Instead, as institutions and leaders we need to slow down and open up intentional spaces by which we, as individuals and communities, can activate innate and embodied resilience. This can be done through compassionate self-awareness, meaningful connection, and community care. This self-paced course offers many pathways for institutions to intentionally foster belonging, empathy, and healing as we collectively navigate an unprecedented time of uncertainty, transition, and movements toward change. The RRTP weaves together a unique framework of core concepts, including social justice, collective care, and self-compassion, and offers practical ways to operationalize these concepts in our learning spaces.  




Watch introductory video to the course.
And take a peek into the Orientation Module by clicking on the "preview" button below.
This 10-hour course offers six video modules that impart over 25 skills to foster resilience within oneself, between one another, and as a community. Each Module is accompanied by an in-depth Participant Toolkit that has definitions, descriptions, activities, and resources. A detailed Facilitator's Guide is also included with each Module. Each guide offers structured facilitation scripts by which the activities in each Module can be shared with others in your community. 
The Modules take approximately 75-minutes each to complete. This includes a 45 min slide show video plus the time to complete the integrated activities. The topics for each of the Modules are as follows:
Module 1 - SELF: Leaning on Resilience to Heal, Grow & Transform
Module 2 - BODY: Managing Stress through Self-Care
Module 3 - MIND: Shifting Mindsets to Promote Growth and Mental Well-being
Module 4 - HEART: Creating Space for Community Care
Module 5 - CONNECTION: Practicing Empathy to Support Others
Module 6 - CIRCLE: Fostering Inclusivity and Connection in Campus Spaces
The course offers many structured skills and activities including mindfulness and grounding practices, journaling activities, compassionate coaching skills, action plans, self-care practices, and trauma-healing frameworks.
The Orientation Module at the beginning of this Program will walk you through best practices for how to get the most of your time with this series. The Closing Module at the end of the series will support you in bringing your learnings into your everyday life.
This course is an excellent resource for continuing education and professional development. Participants have an option to receive a Certificate of Completion that can be used for professional CEUs where applicable.
This program was developed with the support of the University of California, Santa Cruz and the Jacques M. Littlefield Foundation. For more information on how this Training Program can support mental health and well-being of all populations on campus, please contact Nikita Gupta at [email protected].
Testimonials from Course Participants:
I am so very grateful for this program. Due to the many setbacks of the pandemic & personal struggles, I was very near to dropping out of my program, less than 25 credits away from graduating with my bachelors. As a single mom & widow, this course has been transformative and in general has helped me to believe I can keep going forward.
Many thanks for these fabulous tools and resources.
I am grateful for the incredible trainings and tools you've developed! Thank you so much!!
I feel much more capable of checking in with my body and paying attention to the physical sensations attached to my stress and anxiety.
This was so wonderful, and I feel like I have a way to connect with students and help them!

Get Free Access to Module 1: SELF
Sign-up here to unlock Module 1: SELF for free.
If you are interested in the entire Radical Resilience Training Program or have questions about implementing the program send an email to [email protected].
About Your Instructor
Nikita Gupta, MPH, RYT is a recognized leader who has worked internationally with diverse communities, educational leaders and community service providers for over 25 years to transform trauma through practices of healing and resilience.  Nikita is the founder of the innovative GRIT Coaching Program at UCLA where she served students, staff and faculty for over 10 years with resilience coaching and community healing programs. As a public health professional and facilitator, her work is rooted in practices of collective empowerment and social healing for individuals and service-based organizations. Through training, coaching and collaboration she aims to foster a culture of resilience as we bravely move through the unknown, while finding joy in each day. Learn more about her work: www.linktr.ee/ngupta. 
For additional support or training on how best to integrate this series into your individual and organizational practice, please contact Nikita Gupta at [email protected] or nikitagupta.com.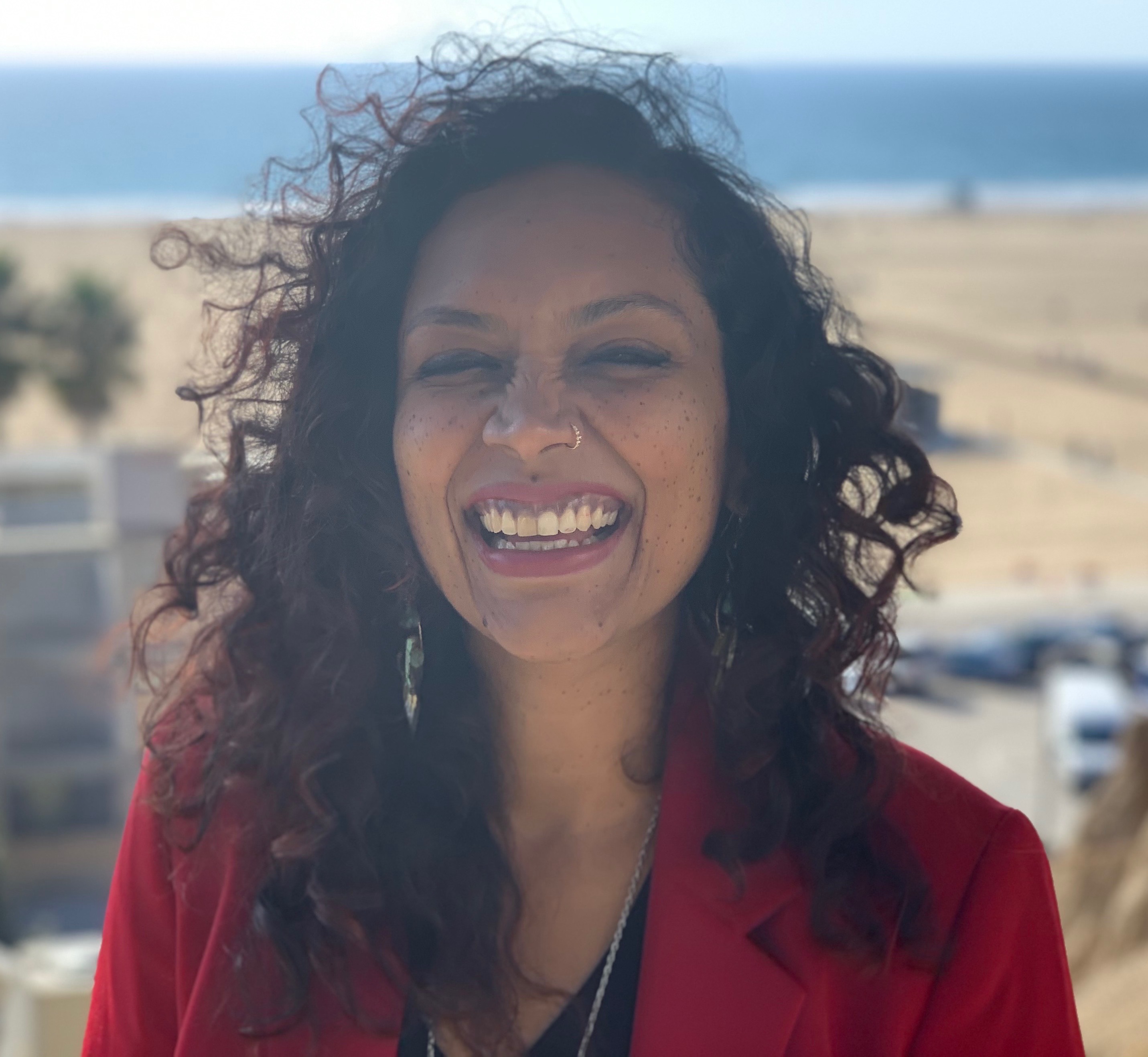 If you would like to bring this to your campus, 
click here to schedule a consultation.
Individual RRTP Course Modules
If you would like to enroll in select modules from the larger course, you can register for them independently here: