The Radical Resilience Training Program (RRTP) is an online, self-paced training program that supports campus mental health and resilience. The RRTP provides learning and engagement opportunities for both individuals and campus communities to learn about caring for your well-being, supporting others, and creating spaces for community care.
Watch introductory video to the course.
And take a peek into the Orientation Module by clicking on the "preview" button below.
The RRTP offers 6 educational modules. Each Module is accompanied by a Participant Toolkit that will support personal learning with relevant concepts and accessible tools for integration. Also included with each module is a Facilitator Guide which provides participants a structure by which to share each of the activities presented in the modules with others in their community. The Modules are 75-minutes each in length. Topics are as follows:
Module 1 - SELF: Leaning on Resilience to Heal, Grow & Transform
Module 2 - BODY: Managing Stress through Self-Care
Module 3 - MIND: Shifting Mindsets to Promote Growth and Mental Well-being
Module 4 - HEART: Creating Space for Community Care
Module 5 - CONNECTION: Practicing Empathy to Support Others
Module 6 - CIRCLE: Fostering Inclusivity and Connection in Campus Spaces
The Orientation Module at the beginning of this Program will walk you through best practices for how to get the most of your time with this series. The Closing Module at the end of the series will support you in bringing your learnings into your everyday life.
This program was developed with the support of the University of California, Santa Cruz and the Jacques M. Littlefield Foundation. For more information on how this Training Program can support mental health and well-being of all populations on campus, please contact Nikita Gupta at [email protected].
Get Free Access to Module 1: SELF
Sign-up here to unlock Module 1: SELF for free.
If you are interested in the entire Radical Resilience Training Program or have questions about implementing the program send an email to [email protected].
About Your Instructor
Nikita Gupta, MPH specializes in designing and implementing Trauma Healing and Resiliency programs and initiatives in educational as well as public and private settings. She is a recognized leader and educator and has worked nationally with many diverse communities, educational leaders and service providers. Her work is rooted in practices of personal empowerment and community healing and she is dedicated to creating spaces of connection, belonging and transformation. Nikita is also a long-time Yoga Teacher and Meditation Facilitator who received her Master's in Public Health at UCLA. For additional support or training on how best to integrate this series into your individual and organizational practice,
Please contact Nikita Gupta at [email protected] or nikitagupta.com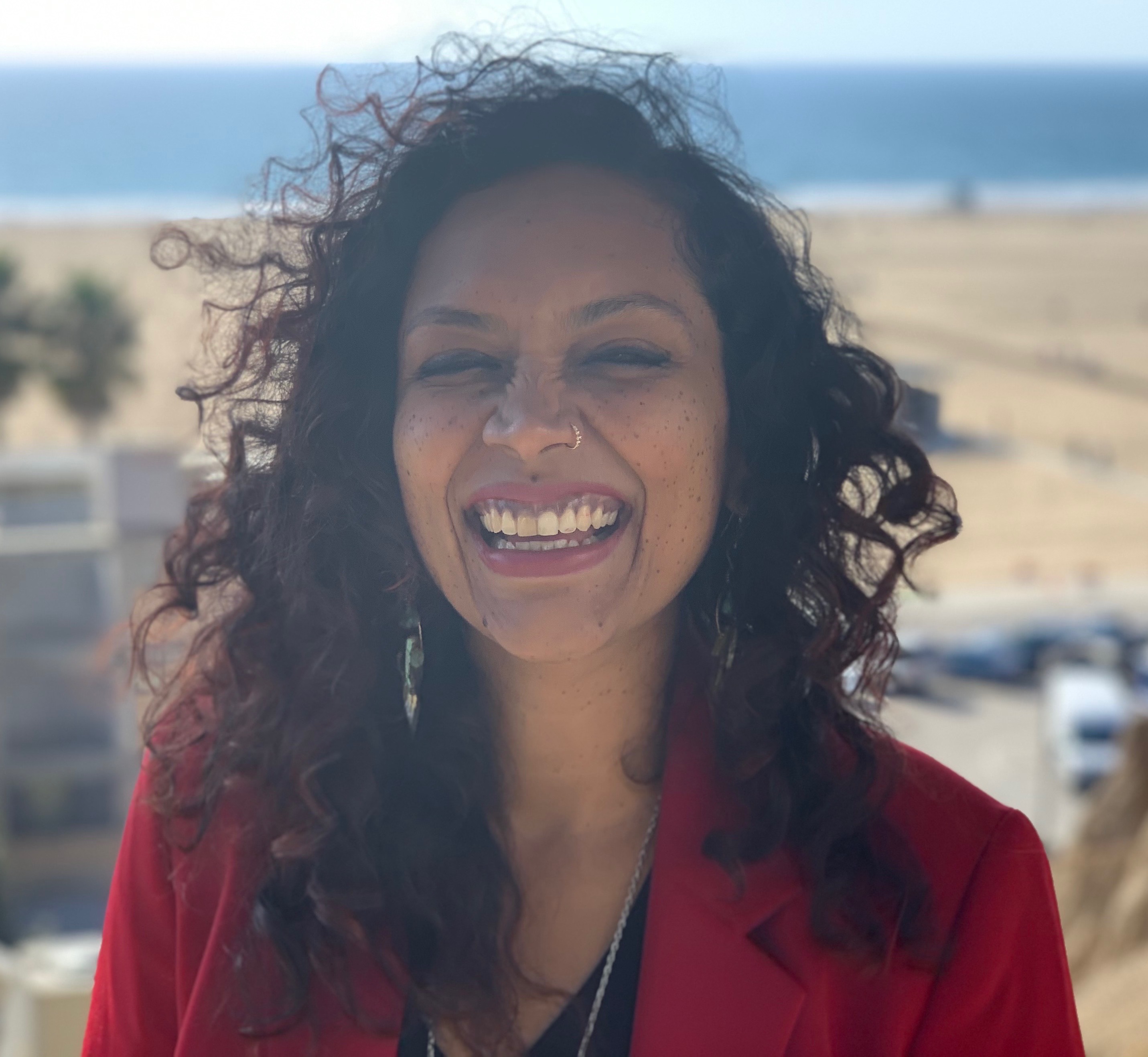 If you would like to bring this to your campus, 
click here to schedule a consultation.
Individual RRTP Course Modules
If you would like to enroll in select modules from the larger course, you can register for them independently here: